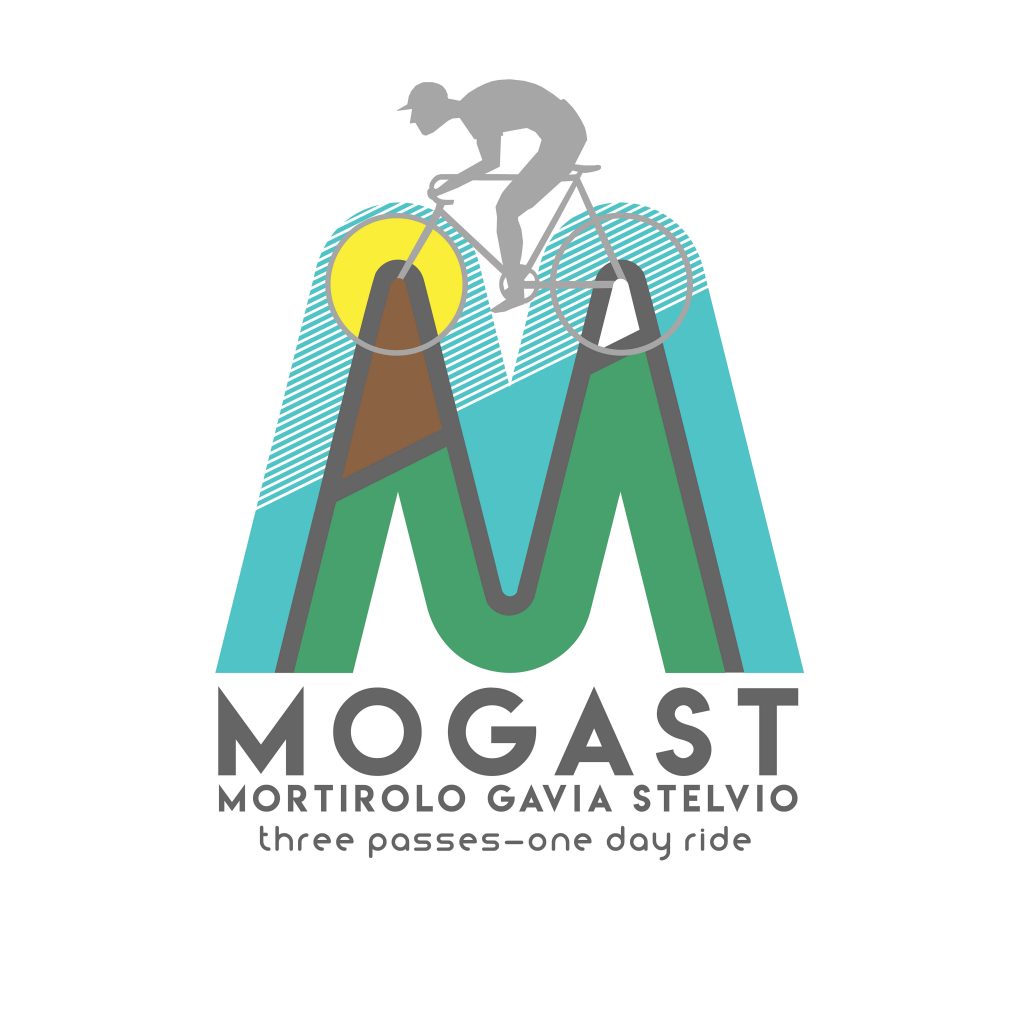 As you might have noticed we are not really into standstill. And not in routine. And above all, as the route of Mogast fiercely demonstrates, not into flatness.
If in the past edition we added some pepper to the recipe, in 2023 we are willing to throw in some stones and sand in to the Mogast cake. Just to make it more crunchy. What does it mean? That Mogast will double up! Alongside the classic brutal but -somehow- silky road route we scouted an alternative gravel friendly route. It´s up to you to pick up the slice of the cake you might find more suitable to your chainring teeth. But notice, while the classic route will be as usual dotted with food stops, the gravel one will be partially unsupported.
As you know, we like to think about Mogast as a Village whose inhabitants roam in space and time but fond of the idea to gather together once a year.
An open village happy to distribute hugs, as round as a pedal stroke as intense as the smell of pizzoccheri, to old friends and ready to greet newcomers.
This year the "village" will open on a day in June, as the marmots will be out their holes still sipping their morning coffee and as the mountains still wears their post winter white hats. And everything will start with a toast, how else?
---
P E D A L A R E
We will be mostly hanging around and starting the ride at Casa Natura, a House runned by the Italian environment friendly association Legambiente. During these years Mogast has been a pedalling party, made from friends for friends. Small and juicy. As we always intended it, and as it will always be. Anyway we are also willing to pedal, so have a look at the route section.
Important: in order to comply with the italian laws all the participants will be insured (included in the registration fee) and in order to take part to the ride it will be mandatory a medical certification for competitive cycling (UCI card owner excluded) . Here you can download the form for non-Italian residents. Please make sure that both signature and stamp of the doctor and issue+expiration dates are visible on the certificate. Thank you.
Have ha look to the participation rules here
M A N G I A R E
Big challenges deserve big rewards. So we are planning to reward ourself with local food. If you are curious, here are some hints for you: pizzoccheri, polenta taragna, ribollita (aka Ribollisa™, thanks John!) and nebbiolo.
As usual The Mogast staff & friends will cook some culinary delights to keep your muscles running.
For the whole three day treats (see program below) we calculate a cost of 70€ per head (15€ for the daily insurance, the rest for logistic and food).
If you plan to come, all you need to do is to subscribe here
Please notice: we aren't professionals, we are not earning any money out of this, we're just a bunch of friends organizing some good time for friends.
Naturally we are looking forward to party and hang around with everyone willing to participate only to the ride, to help or to visit us.
Last note: ride safe. We care about you! Tutti amore, AMORE GRANDE
D O R M I R E
Around Casanatura there's also a green area where you can place your tent or park your van. The number of places is limited, so please contact us to verify the availability.
If you don´t mind some extra comfort and are looking for an accomodation have a look here for the B&Bs in the area.
---
P R O G R A M
| | |
| --- | --- |
| Friday / Venerdi / Freitag | @Casanatura |
| 10:00 | Mogast Welcome Siesta |
| 14:00 | Warmup sgambatina sul Mortirolo or thereabouts upon request |
| 18:00 | Bianco sporco & Ribollita Welcome aperitif |
| all day long* | Participants accreditation |
| Saturday / Sabato / Samstag | @Casanatura |
| 07:00 | Prima colazione a la Mogast |
| 08:00 | M O G A S T |
| 20:00 | Pizzoccheri dinner party |
| 21:30 | Grantombolata with rich prizes |
| Sunday / Domenica / Sonntag | @Casanatura |
| whenever | Brunching & love & fotonovelas |
* accreditation will be possible until 22:00 of friday. Please get in touch with us if you expect to arrive later or the same ride day